If you have questions about the Williamson County housing market, you've come to the right place. While the landscape is always changing and nothing about the future is guaranteed, you can learn quite a bit by considering various trends and patterns, and that's exactly what this article will do. If you have a question that isn't answered here, Rica Greenwood would love to speak with you further.
1. How do things currently stand?

Williamson County is one of the fastest-growing areas in the entire state of Texas, and the current state of the Williamson County housing market reflects this. Median sales prices continue to rise, and most homes receive an offer at or above the listing price. While most properties spend around one month on the market, a home in high demand can go under contract in as little as two weeks. Price drops are uncommon but not unheard of.
2. How does this compare with the market on a national scale?

In a way, the national market is in a state of transition. For the past few years, as interest rates have plummeted and many buyers have attempted to cash in, the market has strongly favored sellers. The market came back to earth in 2022, and many experts predict a slight recession in 2023. Interest rates are rising again, and inflation is climbing at a rate faster than what we've seen in some time. At the same time, home prices continue to climb steadily, and many sellers find that they are able to receive multiple offers for their home.
3. Does this mean the market is going to crash?

Not necessarily. There's no need to sound alarm bells quite yet. While a slight recession is possible (some would even say likely) in 2023, home prices likely won't fall too far. This is good news for sellers, since there will still be opportunities to make a good profit if you choose to sell your home in 2023. On the other hand, if you're thinking about buying and you're waiting for prices to drop so you can secure a deal, don't expect median sales prices to change too drastically from where they currently stand.
4. When's the best time to buy a home in Williamson County?

While winter is not the ideal time for many people to shop for a home, it's likely the season when you'll face the least competition. Most people are distracted by their children's school and extracurricular schedules, or they are busy preparing for the holiday season. Homes sell twelve months a year, but if you choose to buy during a month like October or December, you may find that sellers are listing homes at lower prices to garner more interest.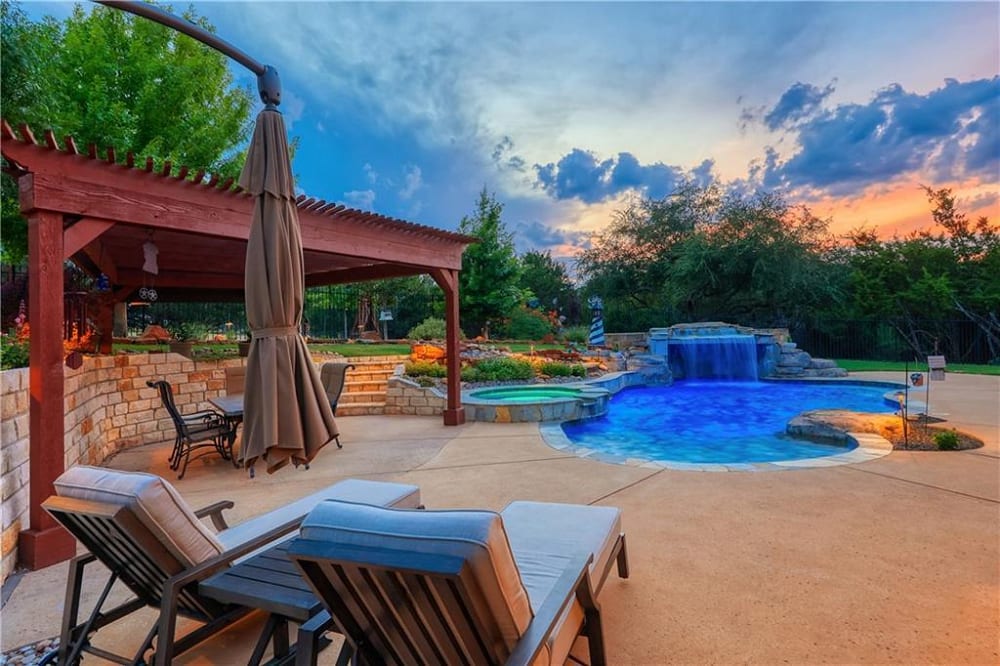 5. When's the best time to sell a home in Williamson County?

Sellers tend to make greater profits during May and June. Many people prefer to move when the weather is nicer, and families like to have the summer months to settle into their home before their children begin school in August. In addition, most people have their tax returns by this time, which affords them extra margin in their budget to purchase a home. While the market doesn't truly heat up until the summer, things begin to trend upward around March or April, so these are also good months to think about selling.
6. Should I buy a home in Williamson County in 2023?
2023 could be a great year to purchase a home, but only if you're financially ready. Before you think about purchasing a home, reach out to a lender to get
pre-approved for a mortgage loan
. While this doesn't guarantee anything, it's a good indication of your current financial position, and sellers often want proof of pre-approval before they will sign a contract to sell you their home. You can also use an online
mortgage calculator
to get a better idea of what your monthly mortgage payment might be based on your down payment and interest rate. Keep in mind that different lenders may offer different interest rates, and it's wise to take the time to shop around and see where you can secure the best deal.
7. Should I sell a home in Williamson County in 2023?
It depends largely on your motivation for selling. If you're planning to relocate, the decision is fairly obvious. However, if you're choosing to sell because you want to make a profit or because you're looking to upgrade to another home, it's wise to take some time to study the landscape of the market and weigh whether or not this is the right time to make a move. That said, 2023 will still be a good year for sellers, even if the return isn't quite as lucrative as what 2021 or 2022 had to offer. Furthermore, there are a few things you can do before you list your home to prepare for a greater profit. Consider making a few small repairs or upgrades to your home that will grab buyers' attention. Two top concerns among many buyers today are energy-efficient appliances and outdoor living spaces. If you don't have a deck or patio, think about whether or not it's worth it for you to build one.
You can also add extra lighting to your porch to make the area more livable
.
8. This all feels overwhelming. Can somebody help me?
Many people find that it's easier to navigate the Williamson County housing market when they have help. If you're thinking about buying or selling in Williamson County, give
Rica Greenwood
a call. Not only does Rica know the local market better than anyone, but she commits to working tirelessly for each client and has an extremely high repeat and referral rate due to a large number of satisfied customers. She would love to walk with you through the entire process of buying or selling a home in Williamson County.